Converse - Tactical Boots, Desert
Written by ORCA
{simplegrade:3}
Converse - Tactical Boot Desert w/Safety Toe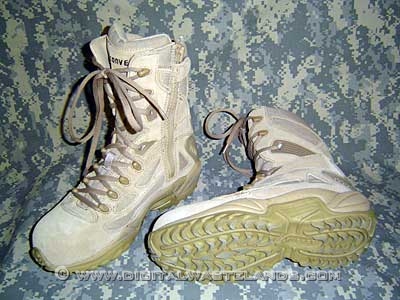 Converse - Tactical Boots Desert



At half the price of Oakley Tactical Boots and even cheaper then military favorites like Danner, this is a great tactical boot for the price. They even say Allstar on the tongue just like the good ol' Chuck Taylor series. Extremely comfortable boot in the foot area. They are taller then Oakley boots so your lower leg need to get used to them. But after breaking them in, they feel great.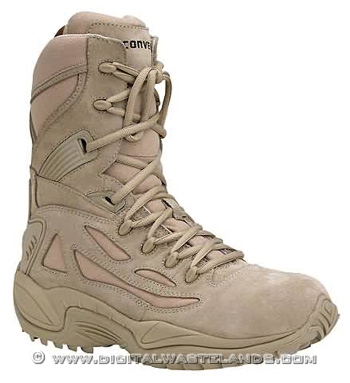 Catalog Pic - Much Better lighting


This boot features:

Converse athletic shoe comfort in a lightweight tactical boot.

Side zip.

Composite Safety Toe which exceeds A.N.S.I. Z41 specifications.

Converse Foot Force F2 Removable Insole System.

Dual Density shock absorbing cushions in both the heel and the ball of the foot increase comfort and reduce foot strain.

Abrasion resisting and perspiration absorbing sock lining for cooler and dryer feet.

Heel cup and foot stabilizer help maintain ankle and heel alignment reducing stress on ankle and knee joints.

High abrasion "Sure Grip Plus" outsole for long life and better traction.
Last Updated on Tuesday, 09 September 2008 06:52