Tokyo Marui - Desert Eagle .50 Hard Kick
Written by ORCA
Manufacturer: Tokyo Marui (Japan)
Type: Gas Blow Back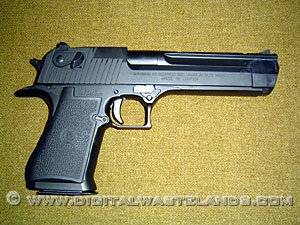 TM Desert Eagle

Just recieved thie Tokyo Marui, Desert Eagle .50 Hardkick from Dentrinity. The box had a huge yellow sticker on it saying "ONLY USE 134a GAS". And there was no dissapointment! Even with 134s Gas in it, this is everything TM advertised as being a very Hardkick gun. But it wasn't long before Green Gas was used and the recoil and report are scary nice.
As always a very high quality replica with a ver solid and powerful action. A bit too big to lug around on your thigh though, so mine has stayed off the field.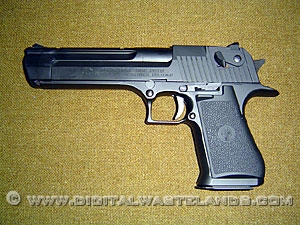 Desert Eagle!!! other side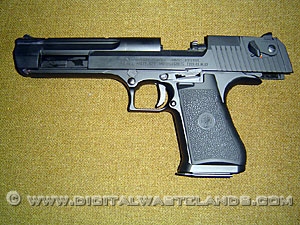 Desert Eagle!!! Slide Locked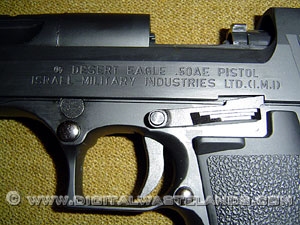 For those of us who owned previous verions of the TM DE. The tradmarks are spelled correctly this time.
Chrono results (FPS)
Green Gas
.20 BB's
Avg. 313
Last Updated on Wednesday, 02 June 2010 15:02