Oakley - S.I. Assault Shoe
Written by ORCA
Manufacturer: Oakley
Type: Footwear
Another Oakley Tactical score! These are the shoe/lowcut version of the Oakley Assault Boots.  These retail for around $155.00, so the shoe version costs almost 2 times more then the Converse Tactical Boots I also own.  Are they worth it?  Yes they are.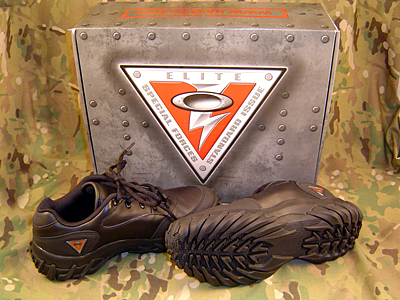 Oakley S.I. Assault Shoe

I went for the lowcut version as an "everyday" work shoe. Fortunately I wear shorts almost daily so the lowcuts make less of a "militant" impression 
.
Quote: www.oakley.com
When the U.S. Elite Special Forces needed footwear, they came to Oakley. Based on the boot we co-developed for military operations in varied environments, the S.I. Assault Shoe offers the same athletically inspired design of durable, lightweight materials. Moisture wicking synthetics are combined with shock absorbing materials to maintain the highest level of comfort, and the sole is engineered for traction in any terrain.

Genuine full-grain leather with soft temper for durability and comfort
Abrasion resistant advanced polymer outsole with wet/dry surface grip plus directional lug tread for traction on both smooth and rough terrain
Athletically inspired design with lightweight, responsive

EVA

midsole combined with prime polyurethane footbed for the all-day comfort of shock absorption
Comprehensive moisture control, secure heel retention, and gusseted tongue to block debris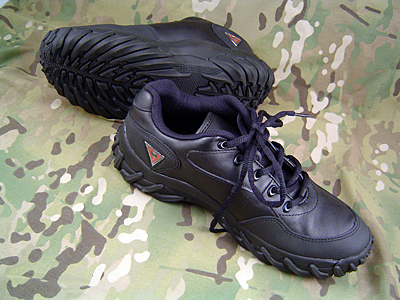 Oakley S.I. Assault Shoe  

These are extremely comfortable shoes and perfect for everyday use.
Last Updated on Thursday, 20 October 2011 12:05