MAG M4 Midcaps w/HK Markings
Written by ORCA
{simplegrade:5}
Manufacturer: MAG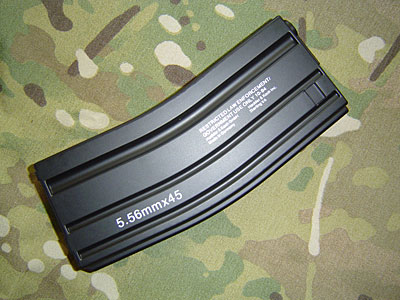 MAG M4 100 round Midcaps w/HK Markings
HK marked M4 mags??? I think you can guess what my next project is.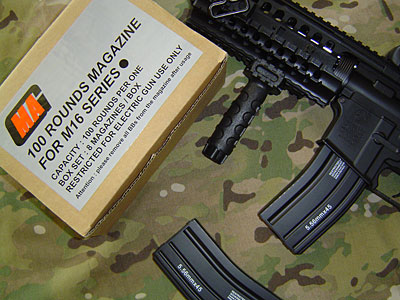 MAG M4 100 round Midcaps w/HK Markings
You get 8 mags in the set. Each magazine will carry 97-101 bb's and the spring is very strong compared to the Star 30 round low caps and G&P 130 round mid caps. Each magazine is molded plastic and accordingly very light in weight. The markings are crisp and esy to read.
Last Updated on Saturday, 03 February 2007 12:55