Written by ORCA
{simplegrade:3}
Type: Target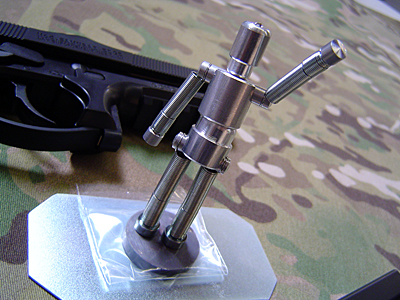 Reaction Gunbal Man.
It was one of those, "I'm placing an small Hong Kong Airsoft order, but I'd hate to waste the shipping charges, so add more stuff to teh order." type of buy. I had always been interested to get 1 of these just to check it out anyway.
When I received it I was suprised how small the unit actually is. The pictures on the websites don't give you somethign else in the picture to gauge the size (Although I just noticed WGC posted the height in mm) and for wahtever reason I jsut assumed it would be larger. It also attaches to the base with a pretty powerful magnet. KEEP THIS AWAY FROM YOUR COMPUTER EQUIPMENT!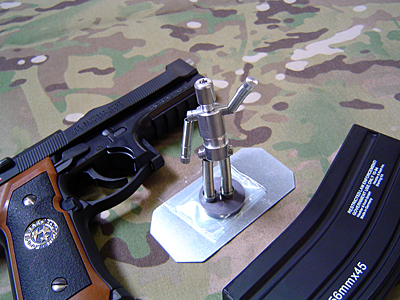 Reaction Gunbal Man - Magazine and Pistol for size reference.
It's pretty fun to shoot at. It's actually somewhat challenging at 10 feet or more away. Full auto with an AEG makes the little guy "dance".
Last Updated on Saturday, 03 February 2007 13:00