Written by ORCA
{simplegrade:4}
Manufacturer: Laylax/Satellite (Japan)
Type: Target


These are cool, relatively cheap and fun. These are target diorama sets made out of foam for use as airsoft targets. 3 different sets are currently available.
These are DIY dioramas similar to legos in how they piece together , but manufactured out of flexible foam. When items are shot by an airsoft bb, they fall down or fly off the diorama. They can be setup in any way you choose or as shown in on the pacakging. The size and scale give you a forced perspective. making the targets look farther away when viewed through a scope. While not something you'd want to zero your scope on, none the less fun to plink away at the figures, structure or what not.
Warning! Anything over 350fps will damage the foam pieces.
The different kits are as follows:
Scene 1 -Structure-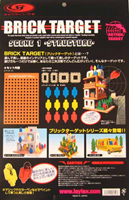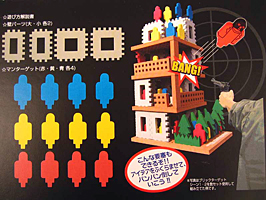 Can be built up as a building with windows and openings.
Scene 2 -Nature-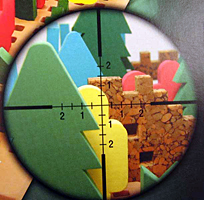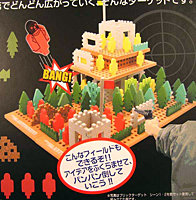 Can be built up as a forest with trees, fences and other cover.
Scene 2 -Automobile-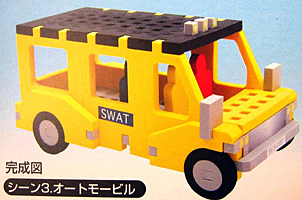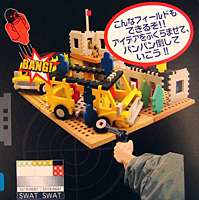 Can be built up as a bus. Although the packaging may show more, this kit only contains the vehicle and 3 silhouettes.
Over all, fun and affordable. Really only good for realtively short range use with stock power guns.
Last Updated on Saturday, 03 February 2007 13:01