Oakley - S.I. Assault Gloves
Written by ORCA
{simplegrade:5}
Manufacturer: Oakley (USA)
Type: Tactical Gloves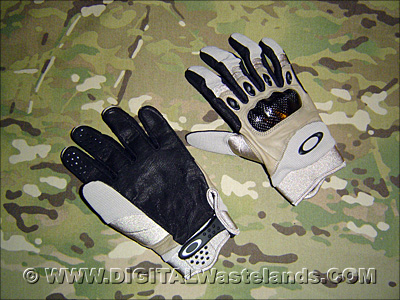 Oakley - S.I. Assault Gloves - Tan
The Oakley - Standard Issue Assault Gloves are an extremely comfortable tactical glove option. These gloves feel very different then more traditional tactical gloves from Hatch, Blackhawk, Damascus, etc, due to the use of non traditional materials.
Rugged mico-vented leather palm reinforced.
Carbon fiber knuckle plating.
Premium leather and durable synthetics with flexible articulated construction.
Mesh zones and rubber exhaust ports for comfortable breathability.
Surfacing on palms and fingers for a secure grip plus textured pull for easy donning.
4-way stretch material and Airprene® joint panels for superior fit and dexterity.
Nonrestrictive Airprene® mid-height cuff with secure Velcro® closure.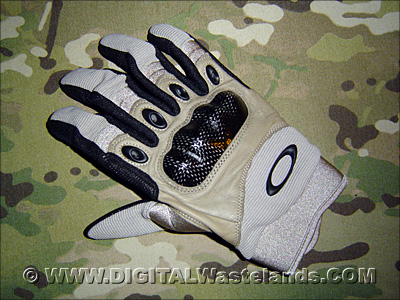 Oakley - S.I. Assault Gloves - Tan - Close up
The rigged carbon fiber knuckles add lateral rigidity and unique looks to the glove. I would NOT want to be on the receiving end of a punch with someone wearing these gloves. All the fabric used is very breathable, while you felt the glove insulated your hands, I never felt hot wearing them.
Last Updated on Saturday, 03 February 2007 11:05