Written by ORCA
{simplegrade:5}
Manufacturer: Magpul (U.S.A.)
Type: Stock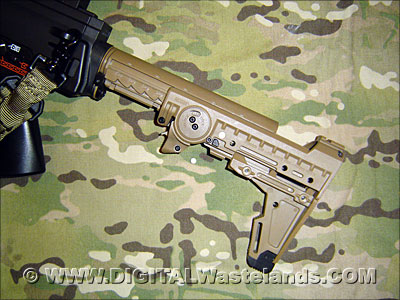 Magpul M93 Carbine Stock
This is the airsoft version of the Magpul M93 Carbine Stock in Flat Dark Earth. It's very unique in design and function.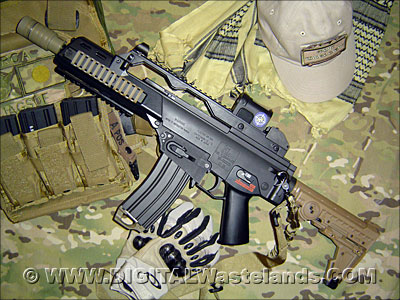 Magpul M93 Carbine Stock - Full View
The modular design is unique in that it allows you to attach rails, storage or mission specific addons. Custom tail addon units that can me added are:
MSS Battery Pack Unit - Power supply for night vision, range finders etc.
MSS Survival/Aircraft Unit - Small profile stock with watertight storage.
MSS Grenadier Unit - Used to store 3x40mm Grenades used in the M203
The unique functionality is you can set it to "remember" your favorite extended stock setting. The release lever is easy to actuate and can be positively locked into position. The stock can expand from 10" in length to 14" in 8 even spaced increments.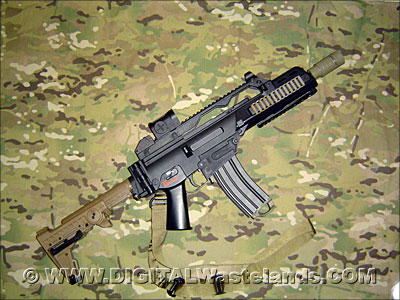 Magpul M93 Carbine Stock
The Magpul M93 Stock is made for Armalite style stock tubes. I added a device called the First Factory Hybrid Stock Base to make my G36 compatible with this stock system.
Last Updated on Tuesday, 20 March 2007 16:37