G&P USMC Helmet and OEF Goggles
Written by ORCA
Manufacturer: G&P (Hong Kong)
Type: Gear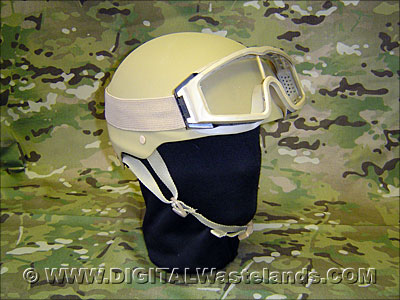 G&P USMC Helmet and OEF Goggles

G&P USMC Helmet (Tan)
Lightweight.
Comfortable - Ships with 2 sizes of internal foam.
G&P USMC OEF Googles (Tan)
Lightweight.
Uncomfortable face seal. Feels like it's made from plasti-rubber.
Uncertain on lense protection level.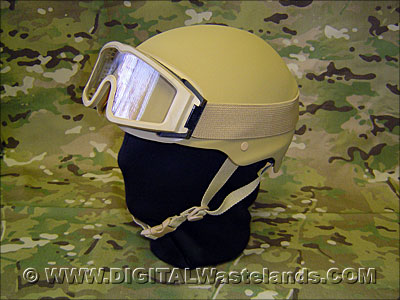 G&P USMC Helmet and OEF Goggles
Not a bad setup for a GRAW style setup. Affordable and decent quality build. Looks to be a replica of the Navy SEAL Protec Helmet according to specwargear.com.
Last Updated on Monday, 14 September 2009 15:44