Smokeys - AG36 Short Grenade Launcher
Written by ORCA
{simplegrade:3}
Manufacturer: Smokey's Gun Factory (Japan)
Type: Grenade Launcher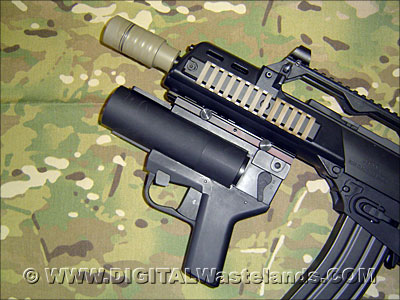 Smokeys - AG36 Short Grenade Launcher

The Smokeys - AG36 Grenade Launcher is a short version replica of HK's AG36 grenade launcher. Real steel info here.
This version is mostly plastic only the trigger, safety selector housing, rail clamp and plunger are metal. This is also odd in that it's a muzzle loaded even though my looks like it's side actuated. The rail screws will mar your rail too.
But it performs well, handling all the grenades I currently own. Still a bit awkward to muzzle load.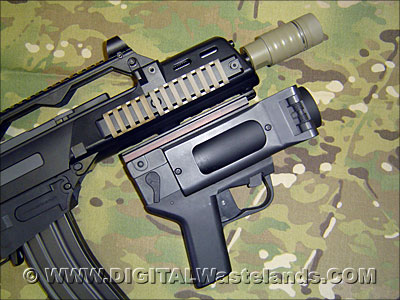 Smokeys - AG36 Short Grenade Launcher