CAW - BG-15 Grenade Launcher
Written by ORCA
{simplegrade:4}
Manufacturer: Craft Apple Works (Japan)
Type: Grenade Launcher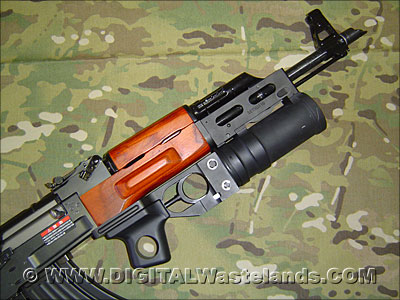 CAW - BG-15 Grenade Launcher

The CAW - BG-15 Grenade Launcher is a replica of BG-15 Mukha, Russian Grenade Launcher. Real steel info here.
For a CAW Grenade Launcher, this version is suprisingly heavy and the build has more metal then past CAW builds. But the barrel is still plastic/resin as most CAW grenade launchers are. This is a muzzle loaded launcher.
It performs well, handling all the grenades I currently own. Still a bit awkward to muzzle load, especially on a full size AK.