King Arms - AK Stock Adapter
Written by ORCA
{simplegrade:4}
Manufacturer: King Arms (Hong Kong)
Type: Stock Adapter

The King Arms - AK Stock Adapter is an affordable and cleverly designed add-on for most full stock AK47 and AK74 bodies. It's made mostly of a reinforced plastic or resin and lets you easily add an M4 style butt stock to an AK.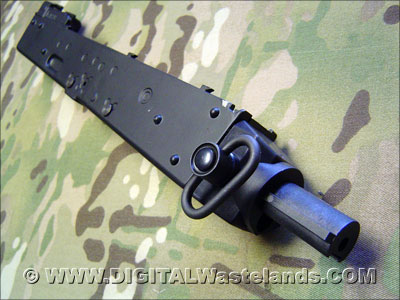 King Arms - AK Stock Adapter in Element AK74 Metal Body
The adapter is already set for rear wiring of a battery capable stock. Adn comes with the QD Sling Swivel. I have dry fit this adapter onto the following AK bodies:
TM AK47 Plastic Body - Fits Perfectly. Durability questionable since Plastic Body + Plastic Stock Adapter + Metal Stock Tube may not be the most durable in the long run.
TM Compatible AK47 Metal Bodies (CA, King Arms, Prime, DTP, Element) - Fits well. In some cases some sanding may be needed. Not the adapters fault though.
AK74 Style Full Stock Metal Bodies (Element) - Fits but needs dremelling. Also not the adapters fault.
Installation was EXTREMELY easy. Installation manual here.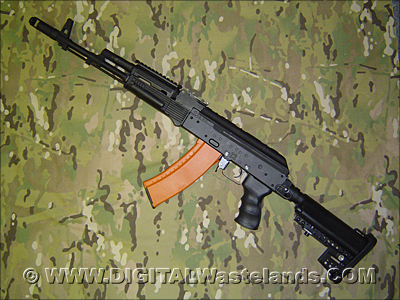 King Arms - AK Stock Adapter on AK74 Mutt
Last Updated on Friday, 20 July 2007 13:24