LaRue Tactical - 30mm Pivot Mount w/ Hendsholt 2.5 Magnifier
Written by ORCA
{simplegrade:5}
Manufacturer: LaRue Tactical (USA)
Type: Side Folding Mount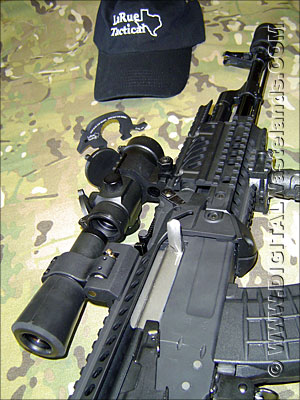 LaRue Tactical - 30mm Pivot Mount w/ Hendsholt 2.5 Magnifier
I've been jealously eyeing AEX Mickey's Samson Side Folding Mount and Aimpont 3x Magnifier since he first got it a few years ago. but with a price tag near $600, I put this on the back burner.
Fortunately, the good ol's boys at LaRue Tactical came up with their own setup. It's a side folding mount with 30mm ring and setup to mount an Aimpoint, EOTech or any 30mm tubed magnifier at the same height of an aimpoint. They also make a version that is the proper height for an EOtech 551, 552 direct rail mounted. The side fold is easy to operate and keeps the magnifier positively held in position.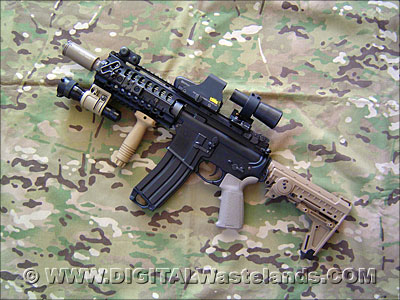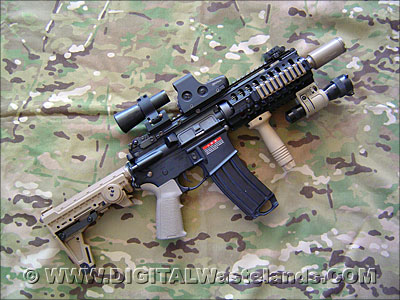 LaRue Tactical - 30mm Pivot Mount w/ Hendsholt 2.5 Magnifier with Eotech

The LaRue guys also found a bunch of surplus Hensholdt rocket launcher 2.5x sights. They are only 1 inch tubes (with included 30mm adapter), but for the price they work great. 2.5 Magnification is great for airsoft engagement distances. It gives you enough of magnification advantage w/o being too powerful to track your bb's flight path.
LaRue Side Flip Mount and Hensholdt Magnifier costs under $200.00 and LaRue was nice enough to throw in other goodies (Hat, Armadillo Multi-Tool).
UPDATE
Quality optics wise that Hendsholdt sight is crystal clear. Probably due to the glass not being tinted, but impressivly nice optics.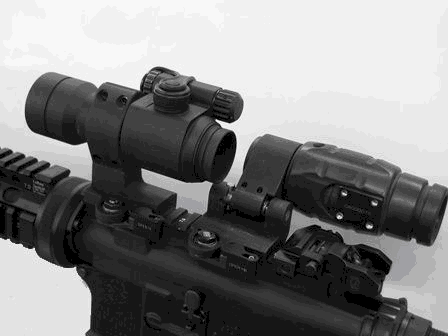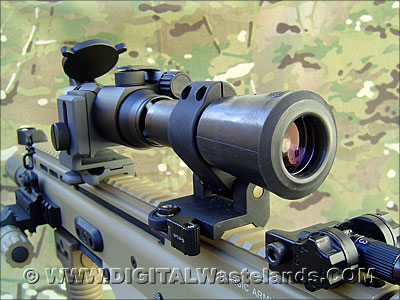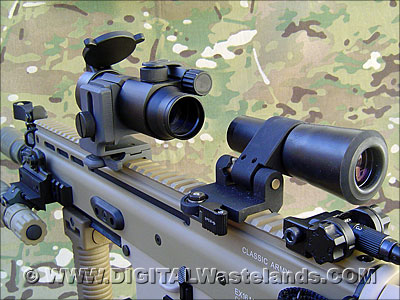 LaRue Tactical - 30mm Pivot Mount w/ Hendsholt 2.5 Magnifier with AP mounted on a Samurai M69 adjustable height mount.
Last Updated on Sunday, 09 September 2007 02:28