Written by ORCA
{simplegrade:5}
Manufacturer: Tokyo Marui (Japan)
Type: AEP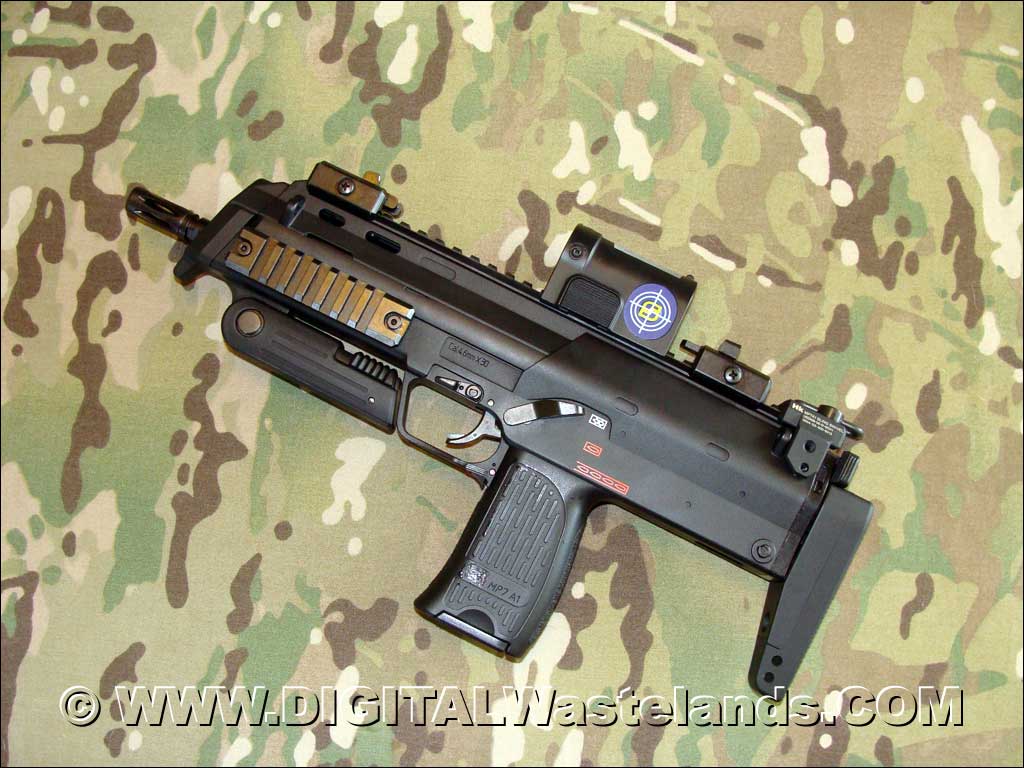 Tokyo Marui - HK MP7A1

The Tokyo Marui - HK MP7Ai was the first SMG, AEP (Automatic Electric Pistol) offering from Tokyo Marui. I now have owned all 3 of the TM SMG AEP's. I'm not sure why it's taken me so long before I owned the MP7, but it's impressed me over the other 2 TM SMG AEP's as well as HFC134a only Japanese GBB's
The build is solid as with all the TM AEP line. Performance is similar to the other TM AEP's as well. it's not the most comfortable SMG with the almost right angle pistol grip, but it serves it's purpose well. Battery is easy to access and swap out as well.
So far I've added the following:
I'm not planning on internally upgrading this at all. Very happy with how it performs for the role it will be used in.
Chrono Results (FPS)
.20 BB's
Min: 236.43
Max: 237.55
Avg: 236.88
Last Updated on Tuesday, 02 June 2009 07:07