Classic Army- M16/SMG Magwell Adapter
Written by ORCA
{simplegrade:3}
Manufacturer: Classic Army
Type: Magwell Conversion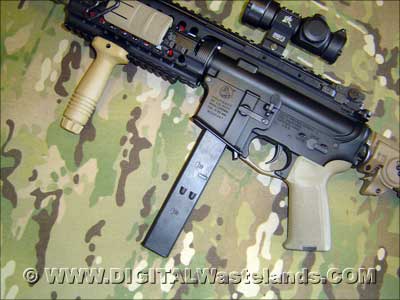 Classic Army- M16/SMG Magwell Adapter

The Classic Army - M16/SMG Magwell Adapter ships with both the Magwell adapter and 9mm style magazine. This is a 100 round UZI style magazine. The build is mostly plastic and is a very easy way to convert the look of your M4/M16. It is also a very affordable magwell conversion.
I would highly suggest you disable the M16 Magazine catch if you are used to releasing M16 mags. You will release both magazine and adapter with the M16 mag release. There is a separate mag release just for the SMG style magazine.