Magpul PTS - MOE Handguard
Written by NewAziel
{simplegrade:5}
Manufacturer: Magpul-PTS
Type: Handguard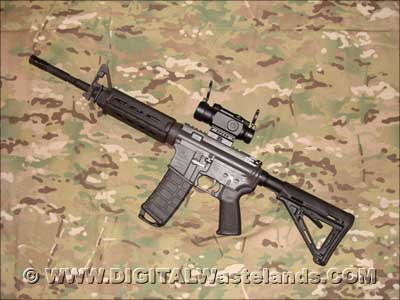 Magpul PTS - MOE Handguard

The Magpul - PTS MOE Handguard, is a replica of Magpul's new "Magpul Original Equipment" line.
MOE™ is Magpul's newest line of firearm accessories. Intended to be a low-cost, high-quality alternative to standard weapon components, MOE™ will be offered to manufacturers as OEM equipment, and to individuals seeking Magpul quality in their basic equipment upgrades. The MOE™ line distinguishes itself with a simplified feature set, but maintains Magpul engineering and material quality.
The MOE Handguard is a direct replacement to carbine length AR plastic handguard. The Magpul PTS version is almost an exact replica of the Magpul MOE Handguard, except it's marked PTS instead of MOE. The handguard can carry a battery and at this time, easily fits a 9.6v VLTOR Stock type, nunchuck battery. it's a very easy swap out from the standard carbine handguards and a good way to affordably dress up a stock carbine length AR.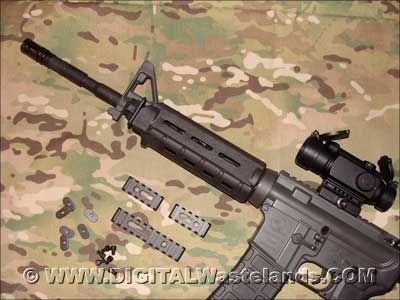 Magpul PTS - MOE Handguard - Optional Rail Kit
The optional rail kit for the MOE handguard, come with all hardware needed for rail attachment. Rails can by attached to any of the handguard vents, in multiple positions. The MOE Handguard itself is made form a thick rigid polymer and give a good foundation to all rail attachment points.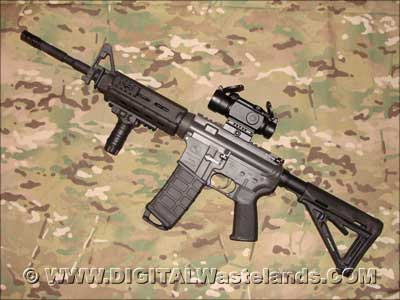 Magpul PTS - MOE Handguard - Optional Rail Kit
Since the Magpul MOE line is their value series, I felt it was good match to put on CA's Sportline value series. The MOE parts were a nice addition to dress up and add additional functionality to a stock M4. Items pictured:
Magpul PTS - MOE Handguard Rail Kit
Last Updated on Wednesday, 24 November 2010 13:21