Written by ORCA
{simplegrade:5}
Manufacturer: Magpul-PTS
Type: Sights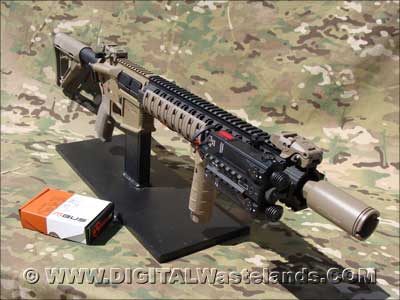 Magpul PTS - MBUS

I have been waiting impatiently since Shotshow 2008 for these MBUS (Magpul Back Up Sights).
Magpul's Propaganda:
The MBUS™ (Magpul Back-Up Sight) is the first of its kind: a sight designed to be a low-cost, color injection molded, folding back-up sight.
These are in fact, mostly a polymer build. Only metal parts are the springs, and rail attachment nuts and bolts.
To install, you have to slide the sights onto the rail, then slide the allen bolt through to secure placement on rail. This could be problematic if your setup has something blocking the end access to your rails (i.e. high gas block, rail end caps, etc).
To actuate the sights, simple push down on the Magpul Logos on the top front of each sight, or the side "wings on either side, and the sights spring up into ready mode. To collapse, simple put pressure back then down on each sight.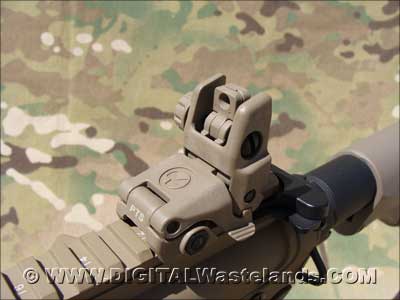 Magpul PTS - MBUS -Rear Sight with Small Aperture
The rear sight comes with 2 apertures which is similar to the apertures on a standard AR15.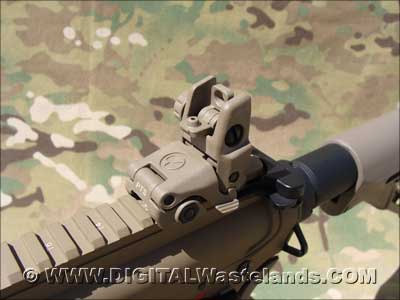 Magpul PTS - MBUS -Rear Sight with Large Aperture