Freedom Art - Mag Pipe for Marui SPOMOD M4
Written by ORCA
Manufacturer: Freedom Art (Japan)
Type: Magazine Adaptor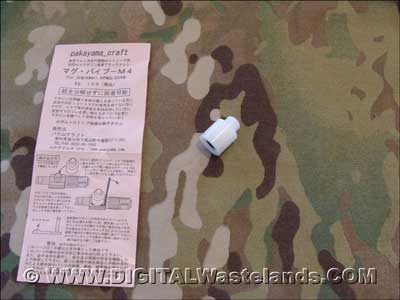 Freedom Art - Mag Pipe for Marui SPOMOD M4
This simple looking nub of plastic, is a pretty amazing little product for owners of the Tokyo Marui SOPMOD or SOCOM. This device allows for the use of the plentiful and easy to acquire older M4/M16 AEG magazines.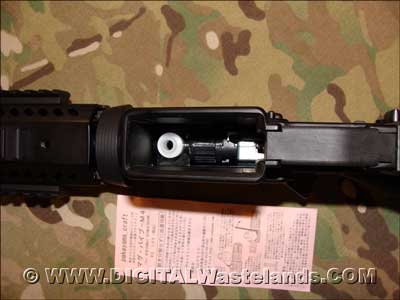 Freedom Art - Mag Pipe for Marui SPOMOD M4
As this devices looks simple, the installation is extremely simple as well. This device just pressure fits onto the existing magazine nozzle. A small internal o-ring "locks" the device in place. "Bolt Lock Back on Empty Magazine" does not functions when Mag Pipe is installed. While I own enough SOPMOD magazines, this little device could come in handy.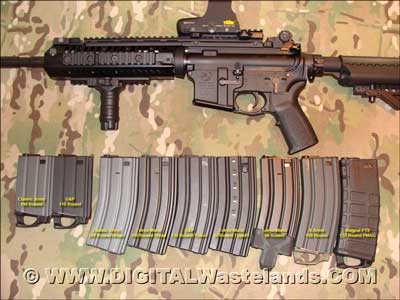 Freedom Art - Mag Pipe for Marui SPOMOD M4
I tested this device with a bunch of magazines I own. Worked flawlessly on every magazine except the Type 89 version as expected. S.Arms had some physical fitting issues, but worked when inserted properly.
| | | |
| --- | --- | --- |
| Mag Mfg | Mag Type | Compatible |
| Tokyo Marui | Standard | Yes |
| Tokyo Marui | High Cap | Yes |
| Tokyo Marui | Type 89 Standard | No |
| Classic Army | 130 Rnd Mid Cap | Yes |
| Classic Army | High Cap | Yes |
| Classic Army | 110 rnd VN Mid Cap | Yes |
| G&P | 130 Rnd Tracer Mid Cap | Yes |
| G&P | 110 rnd VN Mid Cap | Yes |
| S. Arms | 160 Rnd Mid Cap | Yes - But tight fit |
| DTP | Electric CMAG | Yes |
| Magpul PTS | PMAG | Yes |
Last Updated on Monday, 24 August 2009 08:09