First Factory - Type 89 EBR Stock
Written by ORCA
Manufacturer: First Factory (Japan)
Type: Rear Stock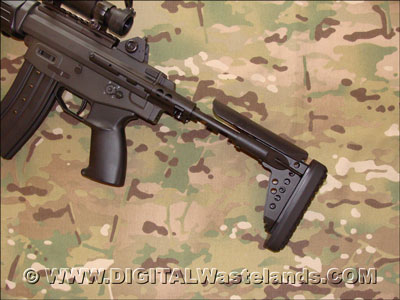 First Factory - Type 89 EBR Stock
Outside of Japan the Tokyo Marui - JGSDF Type 89 wasn't a big seller. So it's taken a while for there to be accessories for this AEG. Frontier Japan was the first to create 3rd party accessories and recently First Factory came out with a few. I opted for the First Factory - EBR style stock for the Type 89.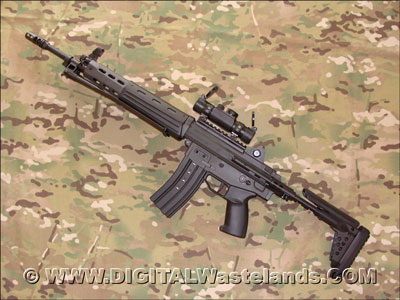 First Factory - Type 89 EBR Stock
The First Factory - Type 89 EBR stock is mostly metal. It has 6 sliding positions and 9 adjustments for height. The cheek rest in the lowest position sits higher then the original solid stock, so it may be harder to use the iron sights after install.