Streamlight Sidewinder Compact
Written by Lawrence
Manufacturer: Streamlight
Type: Helmet/Web gear light

Using the same technology in the Streamlight Sidewinder, Streamlight shrunk down their helmet/web gear mounted light by half. Instead of running off 2 AA batteries, the Sidewinder Compact runs on 1 CR123A battery and only weighs 3.3 oz.
Comparison view with helmet and IR helmet mount: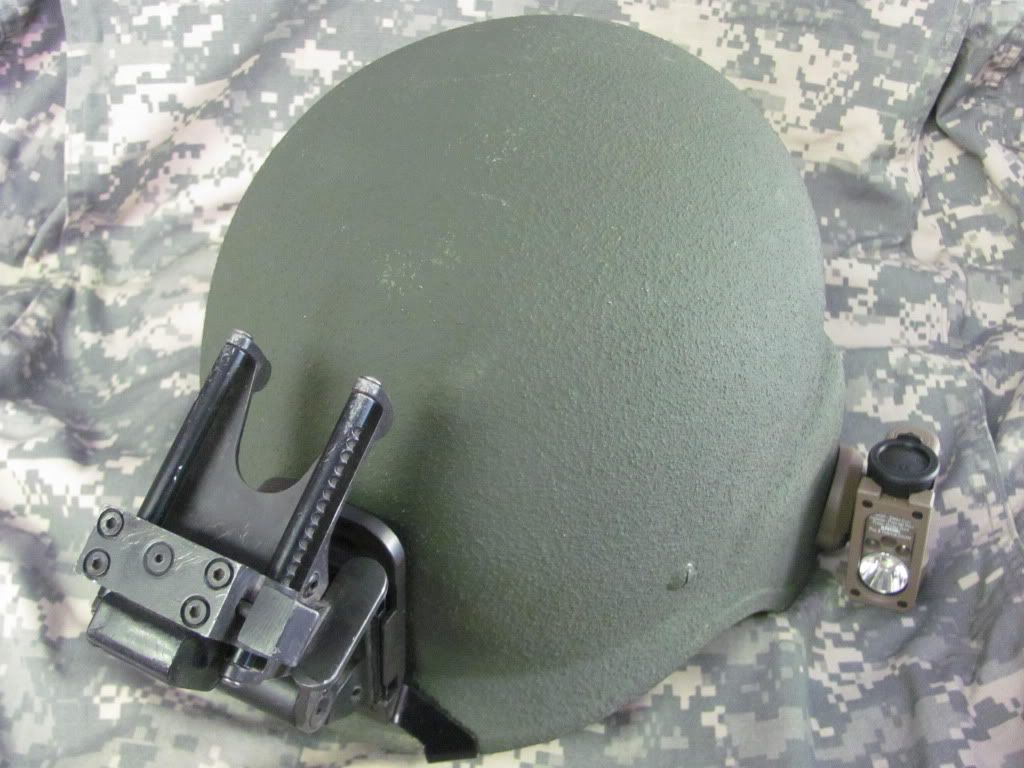 Front view: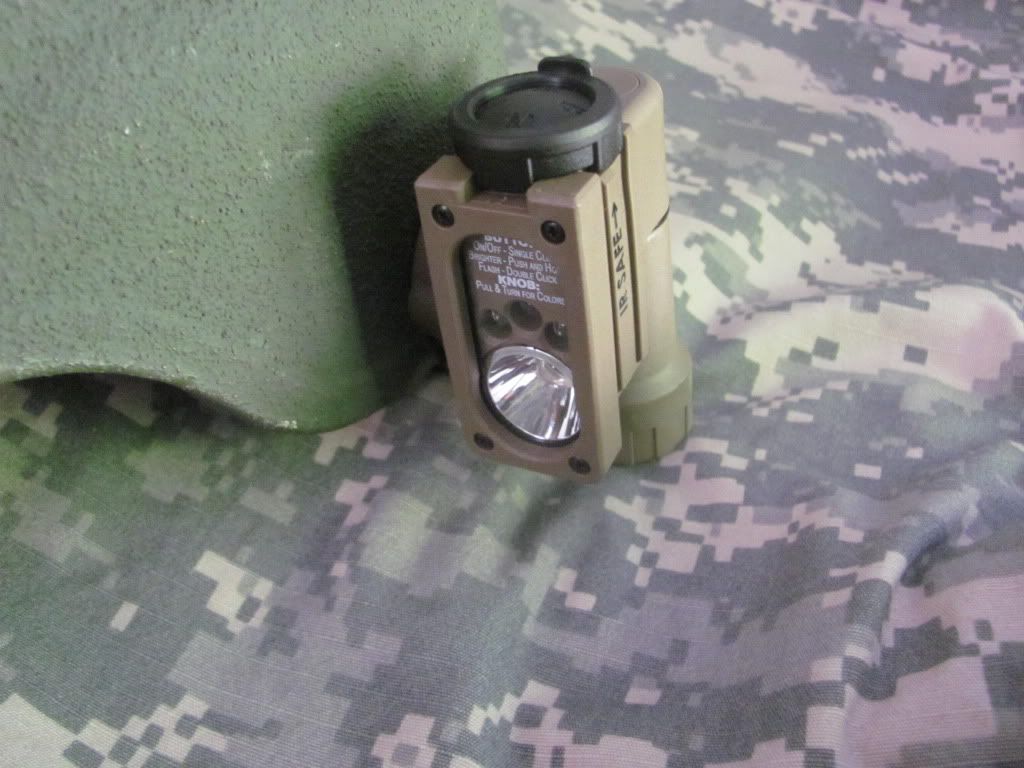 Side view: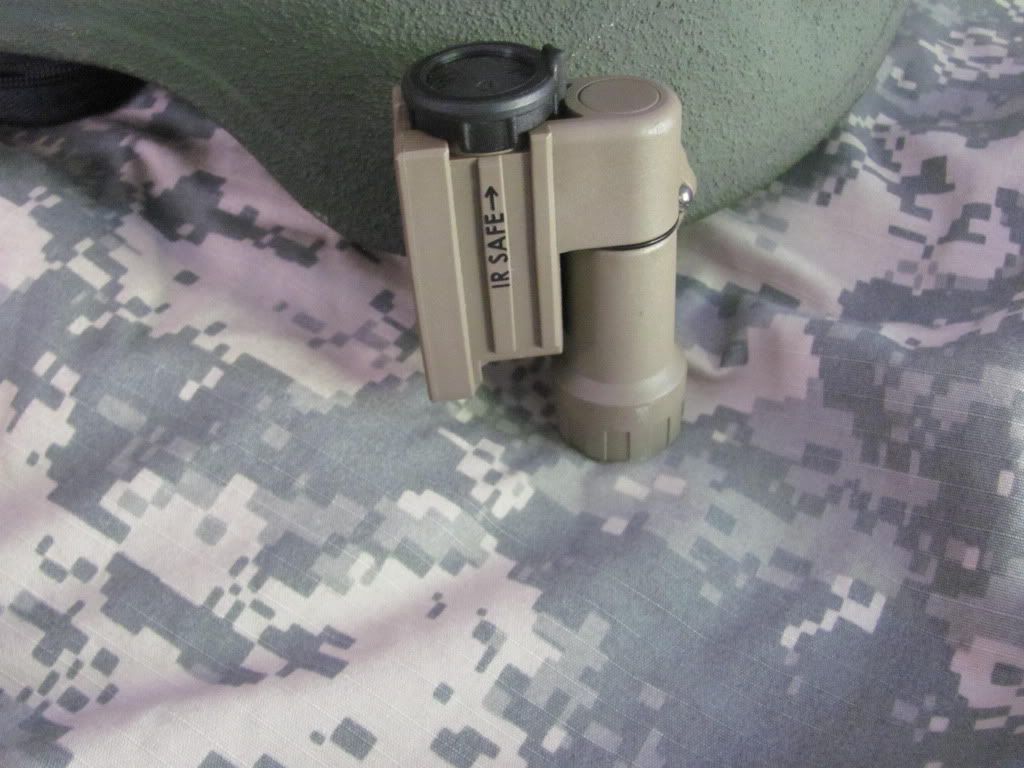 Rear view: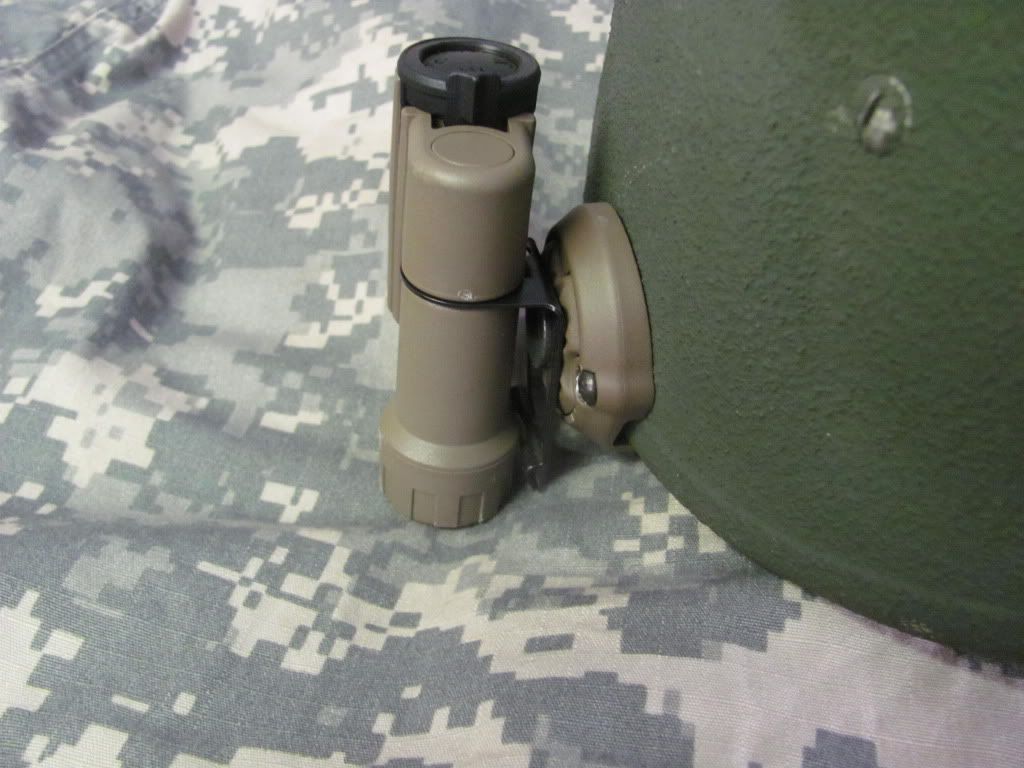 The light comes with many useful real world features for military and law enforcement such as:
-4 levels of light intensity in White C4 LED; IR LED; Red LED; Blue LED:
Low (5%)
Medium 1 (25%)
Medium 2 (60%)
High (100%)
-High output (100%) strobe in White C4 LED; IR LED; Red LED; Blue LED
-185 degree pivoting light head
-360 degree light rotation
-Easy to use on/off button for use with gloves
-Pull knob to change light selection
Overall, I have been impressed with the durability and usefulness of this light.  It is very easy to use and with all its functions has not let me down once.
Last Updated on Monday, 03 May 2010 17:55