RAP4- Land Warrior II Camera System
Written by ORCA
Manufacturer: RAP4
Type: Rail Mounted Camera System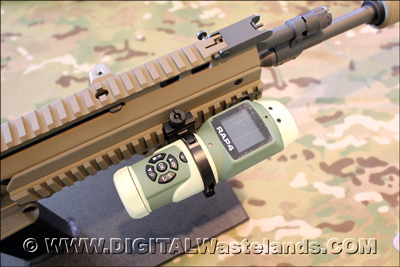 RAP4- Land Warrior II Camera System
The rap4.com guys were kind enough to send over their latest Land Warrior II System Wireless Camera system. We have previously reviewed their Land Warrior Camera System in 2008.
The Unit itself is a self contained video camera system. Camera, 3.7v Li-Ion Battery and SD Card are contained in 1 water resistant unit. It also has a Mini USB and AV Out ports and comes with related cables. It can take up to a 16Gig Micro SD Card and can record in either 720x480 or 640x480 30 or 15 frames per second video modes. The camera has a built in 1.5: LCD Video screen, built in microphone and can take still shots. .

RAP4- Land Warrior II Camera System
The LW2 Camera System comes in 3 colors. ACU (Pictured), Black and Woodland. It comes with the following accessories included:
1 x Land Warrior II digital video recorder
1 x Universal barrel/tube mount (mount on any barrel or handlebars)
1 x RIS Mount
1 x Helmet Mount
2 x 3.7v 2200mah rechargeable batteries (3 hours of recording per battery)
1 x Wall recharger
1 x USB cable
1 x RCA cable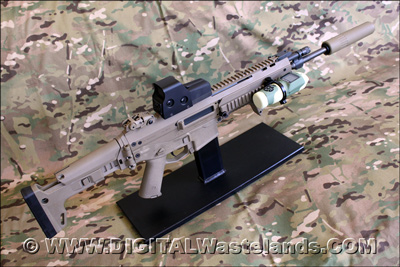 The cameras controls are simple to use. When hooked up via Mini USB to your computer, the camera acts as an external storage device, giving you direct access to your avi files.
Last Updated on Monday, 13 June 2011 15:16