Original SOE - 12ga Pull-Out Pouch
Written by ORCA
Manufacturer: Original S.O.E. Gear (USA)
Type: Tactical Gear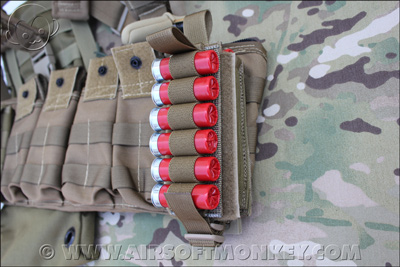 Original SOE - 12ga Pull-Out Pouch
Another Original SOE item I bought specifically for use on my MWRL. The OSOE 12ga Pull-Out Pouch lets you carry 12 rounds in the horizontal space of 6.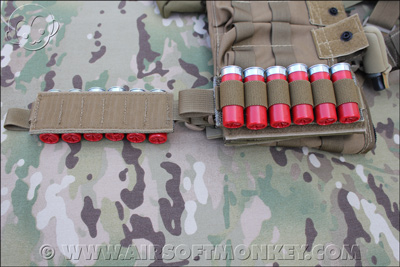 Original SOE - 12ga Pull-Out Pouch
It's an ingenious design. When you are done with the first 6 rounds, you simply tear the front card off, lift the 6 rounds out of the pouch and let gravity secure the next 6 rounds to the Velcro loop face. This can all be done with 1 hand.