Tokyo Marui - SPAS12 w/Folding Metal Stock - Upgraded
Written by ORCA
{simplegrade:4}
Manufacturer: Tokyo Marui (Japan)
Type: Spring, 3 Shot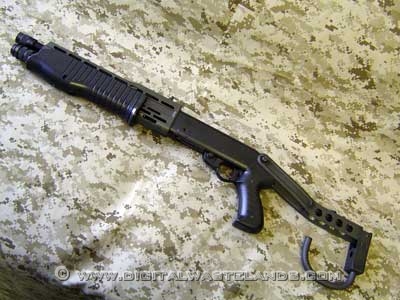 TM SPAS12 w/Folding Metal Stock - Upgraded



I guess you can say I'm in a shotty mood lately


This SPAS12 was "Mis-Firing"/Broken when I purchased it second hand. I originally was only going to buy it for the folding metal stock (Since they are hard to find), and buy a new SPAS12, but I found the spare parts being sold at Dentrinity, so I decided to repair/upgrade the unit.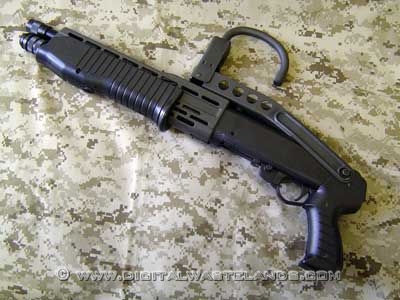 TM SPAS12 w/Folding Metal Stock - Note Shortened "Comando" Barrel



I repaired all internal parts and added a freakishly strong PDI 180% Spring. Parts added/upgraded:


BB Stopper Gate

3x Piston Cups

Loading Gate

Piston

Cylinder

PDI 180% Pro Variable Pitch Spring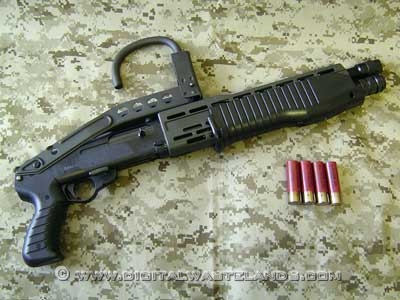 TM SPAS12 w/Folding Metal Stock



When I was stripping the gun I came across alot of glued parts from what seems like a previous repair attempt. I removed the glued parts and the gun is now field stripable.

This gun shoots very hard now. It is also much harder to cock, but I'm very satisfied with the upgrade. No chrono results yet. Will try and post those soon.
Last Updated on Tuesday, 02 June 2009 07:08